Plant City wedding planning, DJ, MC, and uplights! Located at the Red Rose Inn!
Need a DJ? Want to contact me? Click here
Want to book an amazing DJ/MC from the company? Click here
There's no other way to describe this wedding besides unique, fun, and PACKED!!!
Haley and Jonah Brock wanted something classy, yet out of the ordinary… something that would appeal to everyone, yet blow people right out of their seats.
They did this with three simple things:
1) A beautiful ballroom.. courtesy of the Red Rose Inn. www.redroseinnandsuites.com
Noelle and her staff did an amazing job attending to 300+ people there.
2) The world's coolest cake… created by Sweet Cakes LLC. http://www.sweetcakesllc.com
Andrea really outdid herself with the groom's cake… it's a deer head. Check out the video… it looks JUST LIKE A REAL DEER HEAD! The fun came to figuring out how to cut it. They cut the head off and left it on Jonah's place in the table. He had a great time "skinning" it.
3) An interactive DJ.. did you expect anyone else?
www.MyDreamReception.com
What can I say? We're good like that, haha.
They opted for custom intros and had some very funny anecdotes. They also asked for karaoke. This is one of the few crowds were karaoke blended in very well; Haley and Jonah sang as well, so it kept the spotlight on them. Her father sang My Girl to her, and created a warm touch as guests sang along.
Uplighting was a very wise choice for Haley (seen on the stage) as well as the starfield on the ceiling. Coupled with the custom monogram they really created a fun, yet classy look.
As far as my table… we had no room but to set up BEHIND the head table. They had so many guests I couldn't set up anywhere else. Luckily, the BOSE sound system blended in very nicely on either corner of the stage while my table disappeared into the background. I bet you'll barely see it!
Check out the photos and video in the link right after. Better yet, leave some comments!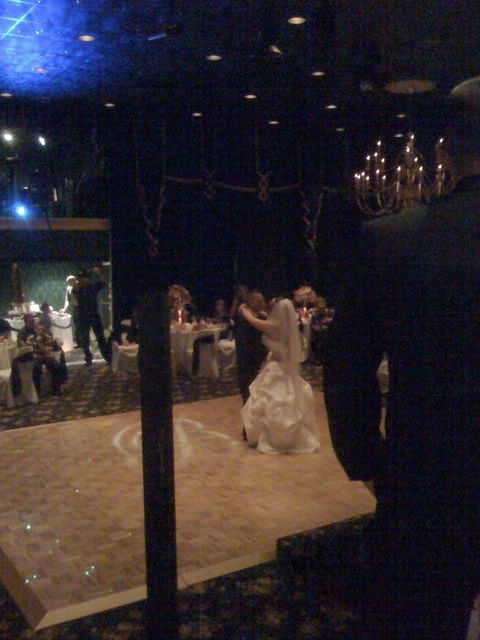 Haley's dancing with her father. You can see part of their beautiful monogram.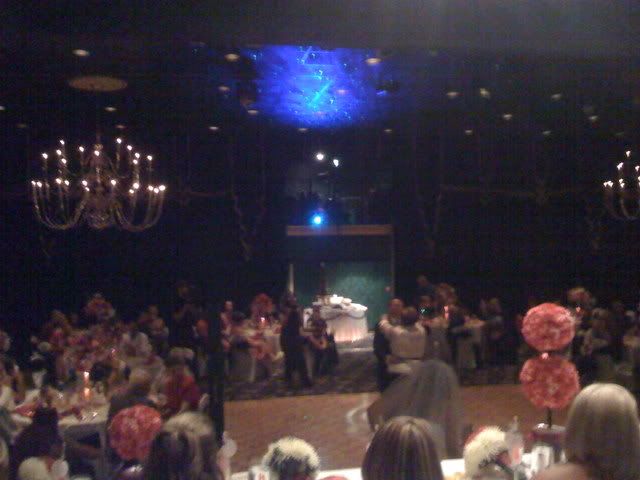 It's hard to see the monogram as Jonah and his mother are dancing above it, but you can see part of the starfield covering the entire ceiling.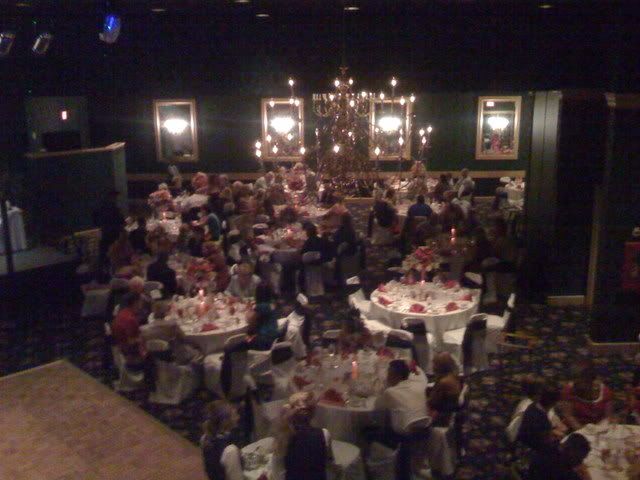 Half of the room, most of the guests are seated and eagerly awaiting the evening to unfold.. the rest are mingling out by the bar.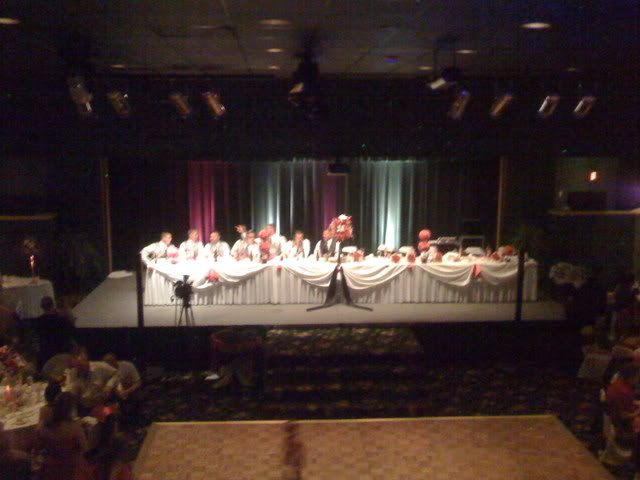 The head table, 4 uplights in alternating pink and white colors bring it to life. My setup is discreetly hidden in the back.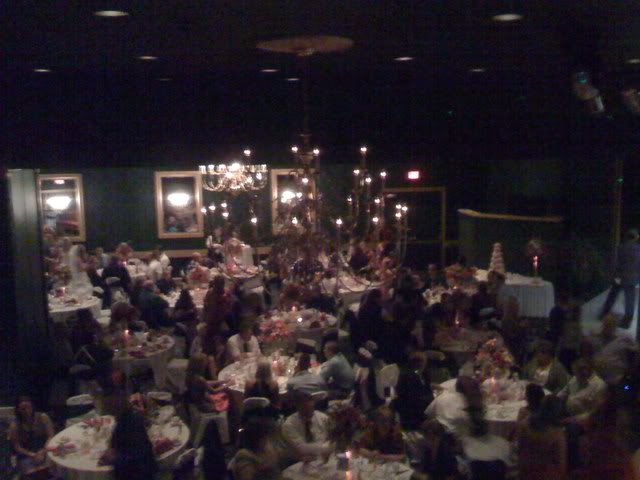 Haley and Jonah make their rounds to each table. You can see how beautiful the Red Rose Inn in Plant City is.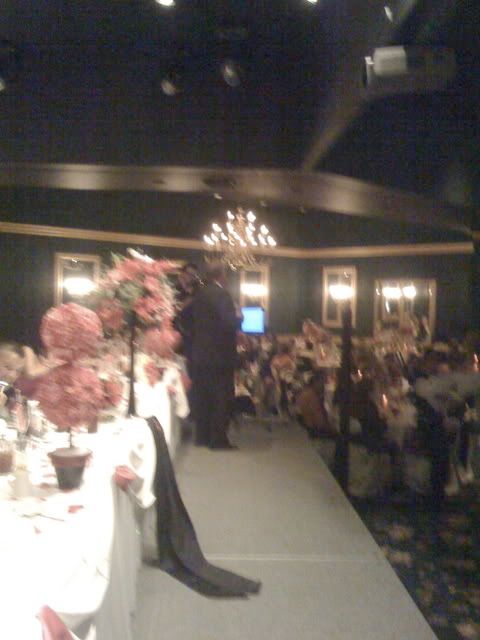 Haley's father sings My Girl to her.
"Follow De Leader" –  a popular song that is less cheesy than the Conga.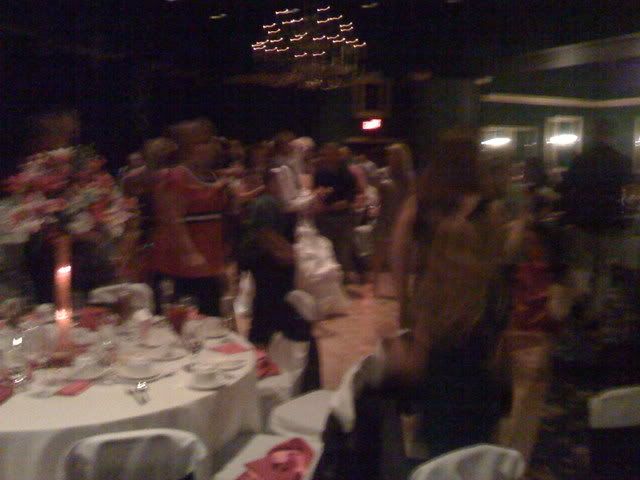 The dance floor is filling up!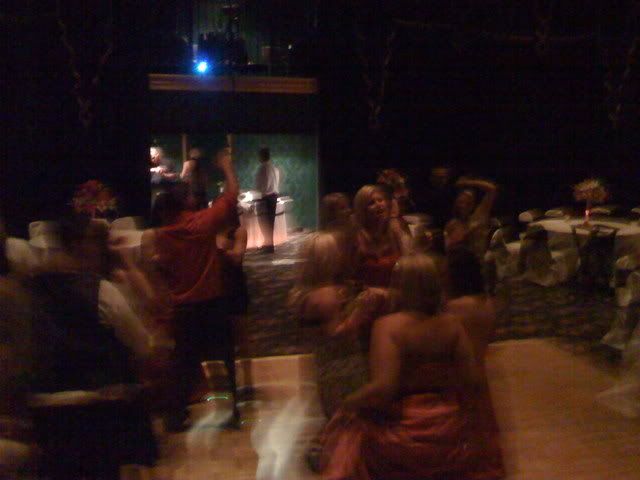 "Ayer ay-ayer!"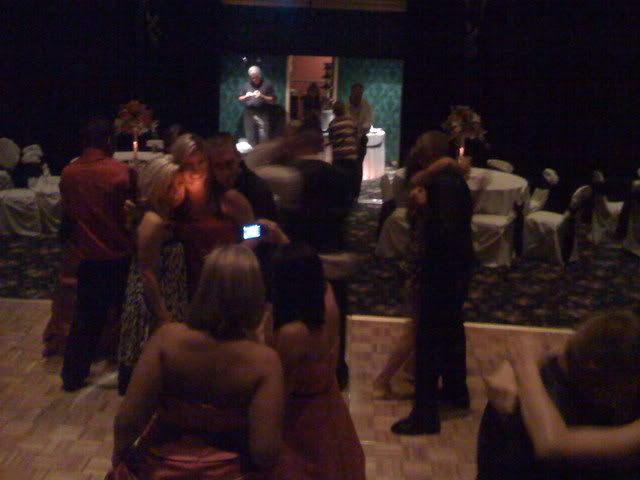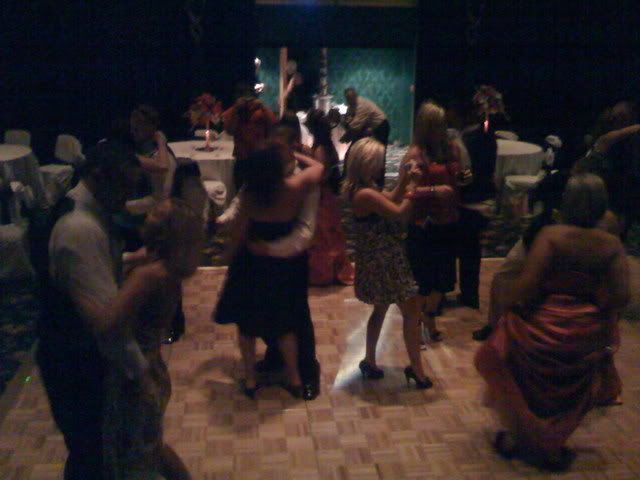 More dancing!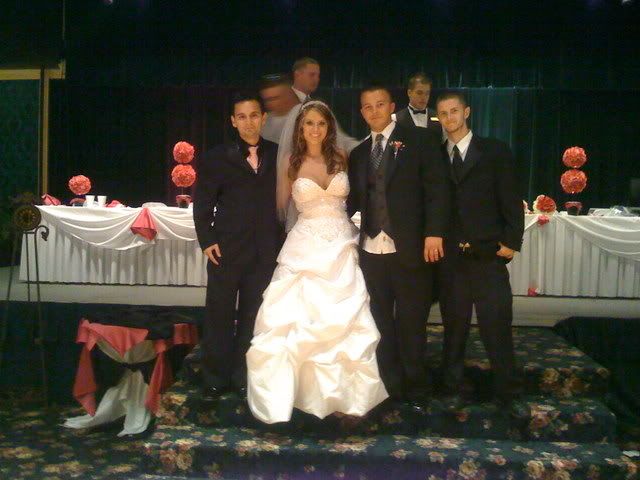 Yours truly, Haley, Jonah, and my assistant, Kyle.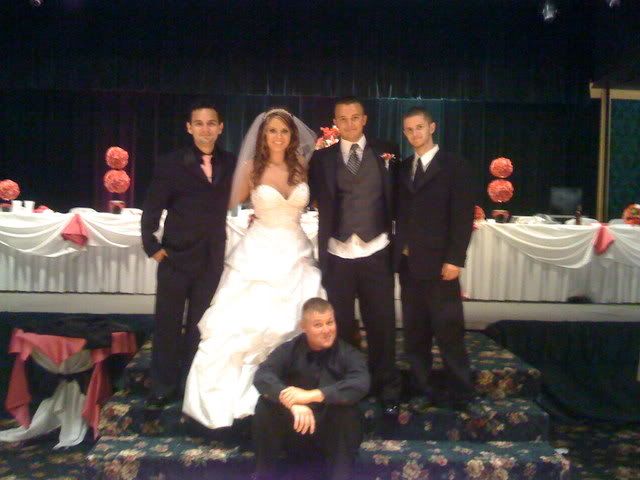 2nd shot… one of the groomsmen decided to join in the photo!
And of course, a video!
Comments
comments