Greg & Melinda Barned – Jamaican Puerto Rican Wedding at the Radisson Resort in Celebration Orlando FL
When Greg & Melinda first met with me at our initial sales consult, I knew right away this would be an amazing wedding! She's Puerto Rican whose family hails from Brooklyn, and Greg's Jamaican, representin' Queens. We kept in contact a lot recently through Facebook and I got to learn a lot about them… which helped me create some very exciting and unique introductions for them.
Fast forward to May 16th, Amanda and I are setting up at the beautiful Radisson Resort in Celebration (Kissimee), Florida. The monogram (which was designed by Melinda's niece) looked beautiful on the dance floor. The draping white swags were glowing with color thanks to our LED floods perched gracefully on top of our BOSE sound system.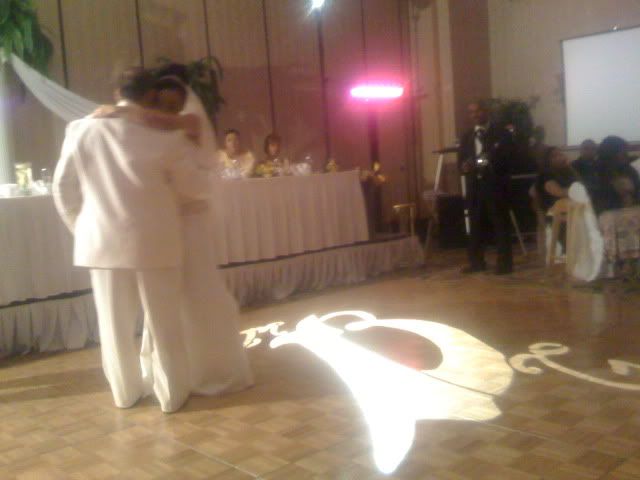 Outside, the sun finally hid and the rains stopped to create a slightly breezy, yet warm, warm atmosphere by the gazebo for their ceremony.
Watch the video for some cool clips. I've also attached some photos from my iPhone.
Some quick highlights:
First dance, God Bless the Broken Road, was sung live by close friends. They were amazing!!!
VERY custom introductions featuring a song for each couple!
One of a kind monogram designed by family!
Rumcake!!
Package chosen:
Ceremony System
D'Elegance Lighting: Floods Only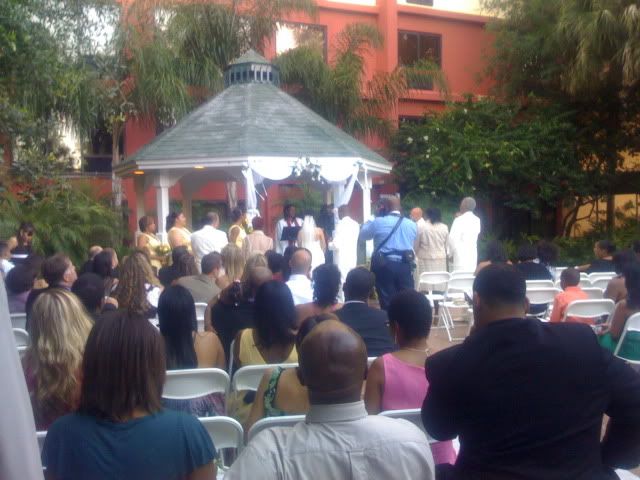 The beautiful ceremony!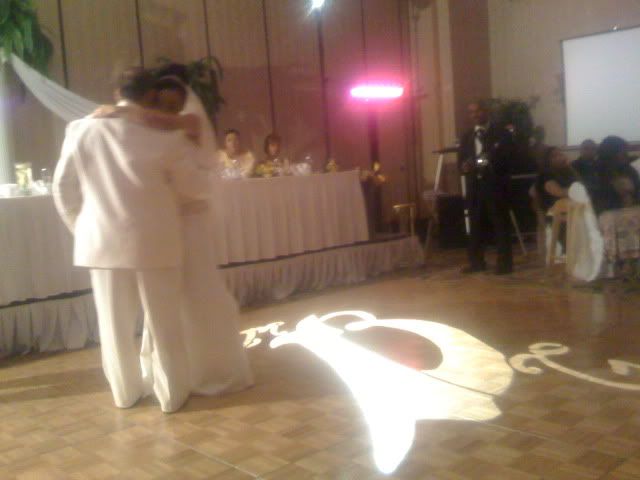 Hamilton, Melinda's father, was choked up with joy as he danced with his little girl.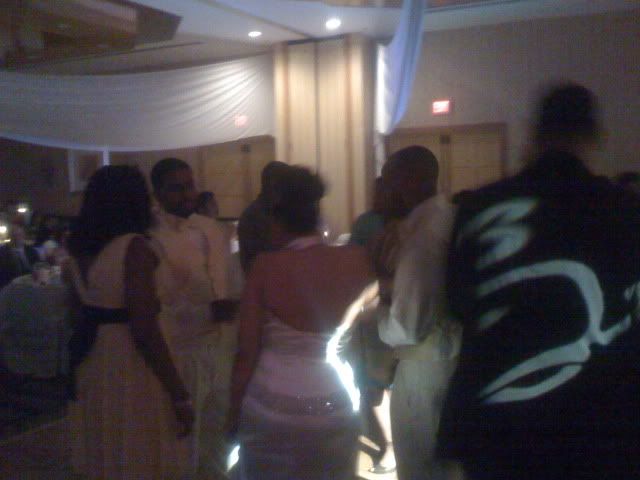 Everyone's ready to dance.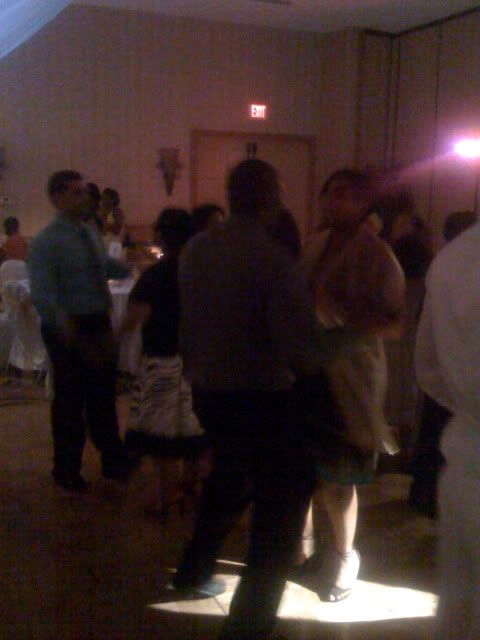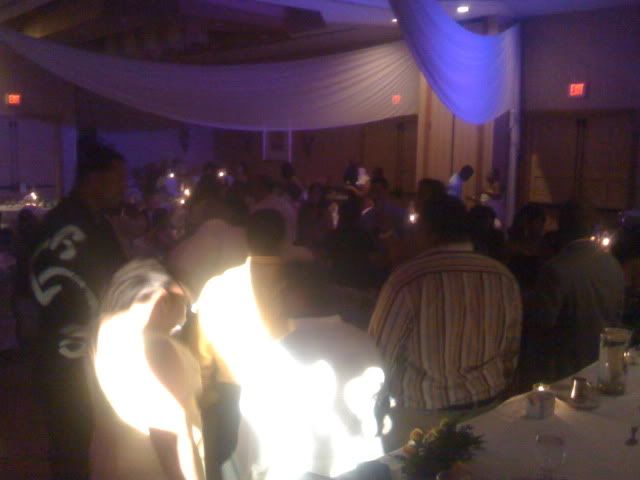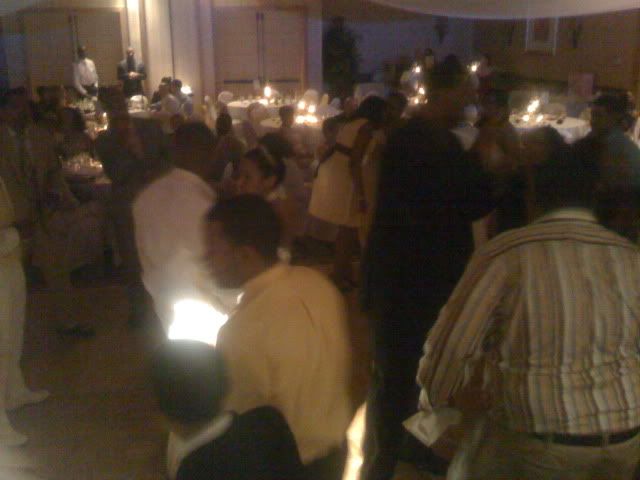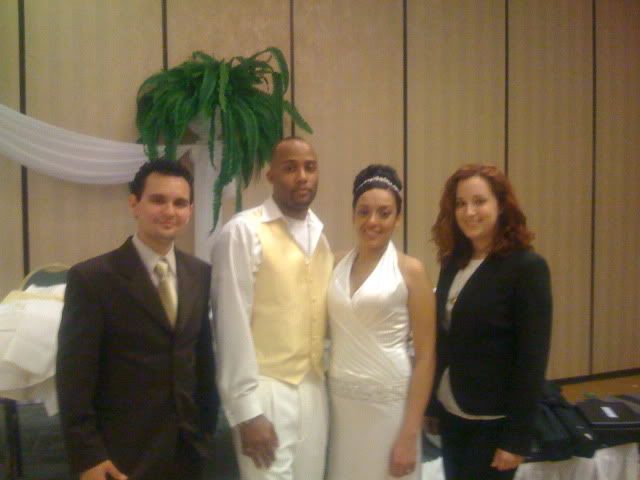 Myself, Greg, Melinda, and Amanda!
And the video:
Comments
comments