Christopher & Susan Ramnaught
Christopher contacted me with a simple request: He needed a DJ in Orlando who can cater to the craziness that is a destination wedding. They are hard to plan, as often the bride and groom are not in the States until the week of the wedding. What made A Premier Entertainment – My Dream Reception the perfect choice was the combination of DJs/MCs/even coordination along with a great expertise in Reggae music.
Chris was a really unique client– he's a DJ as well. As a matter of fact, many of his guests are– NO PRESSURE THERE! He's worked with such great artists such as Tony Mattehorn and Buju Banton.
The wedding was at the Radisson Celebration in Kissimmee, in the same banquet room as the Greg & Melinda Barned's wedding.
Photos were taken by Jenny from KC Enterprises (except the very last one)… I know I'm biased saying this, but I love working with KC Enterprises!!
Check out some great photos and videos below!!!
Package chosen: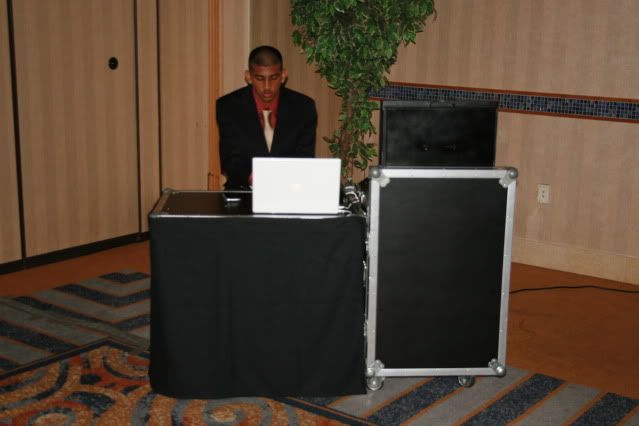 Chevy is helping me prep music for the night. Chevy knows reggae music very well so he and I made a great team!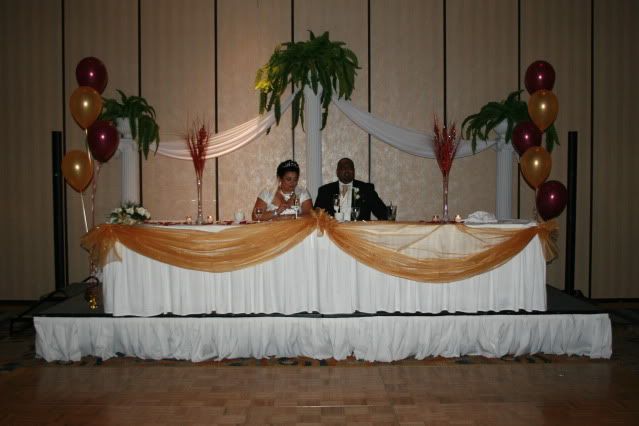 Susan and Christopher enjoying a delicious meal!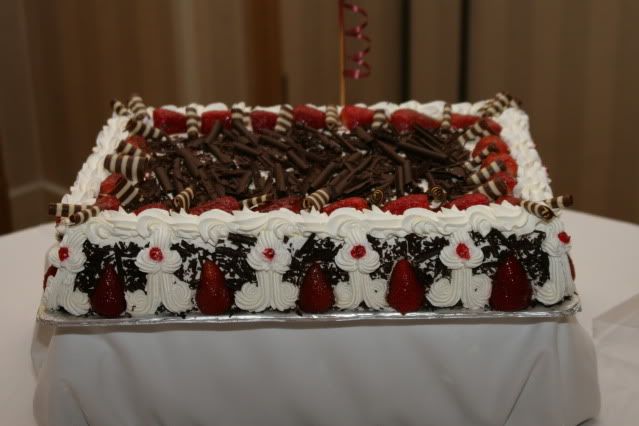 The cake ceremony was done during the wedding itself. This was the delicious desert cake.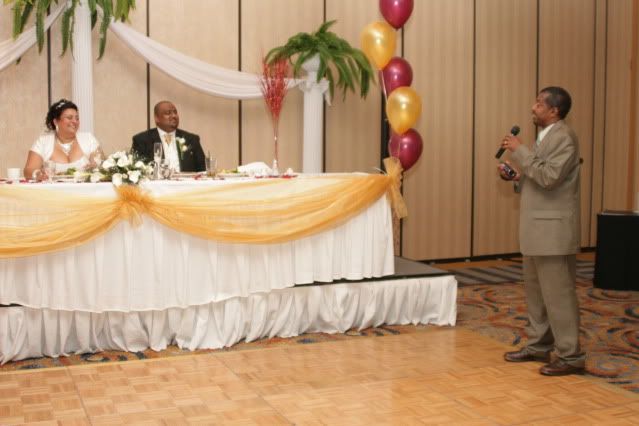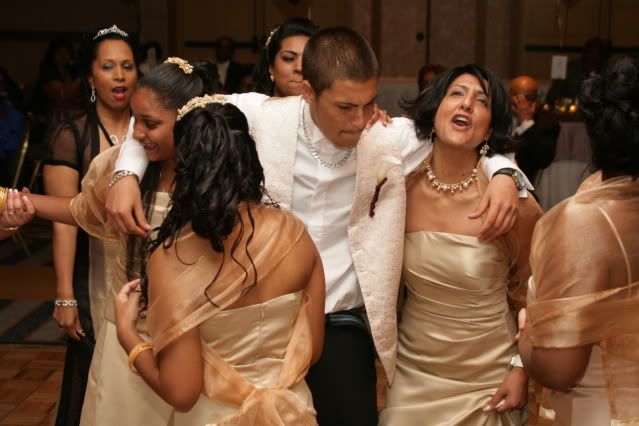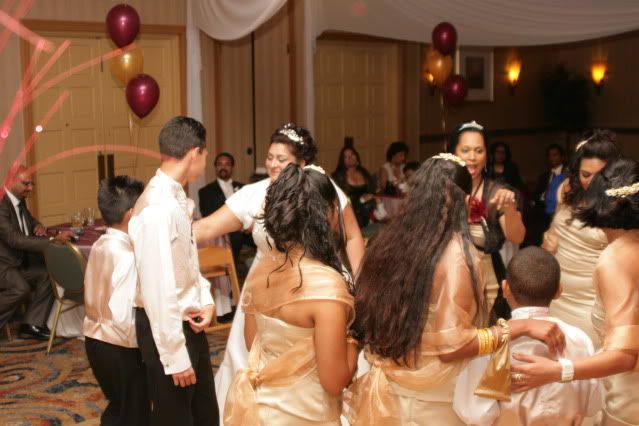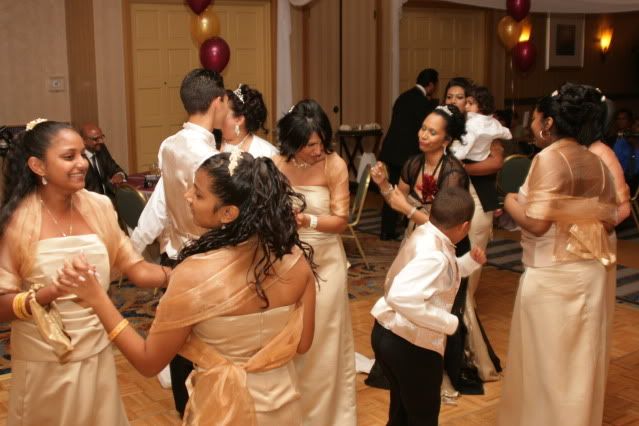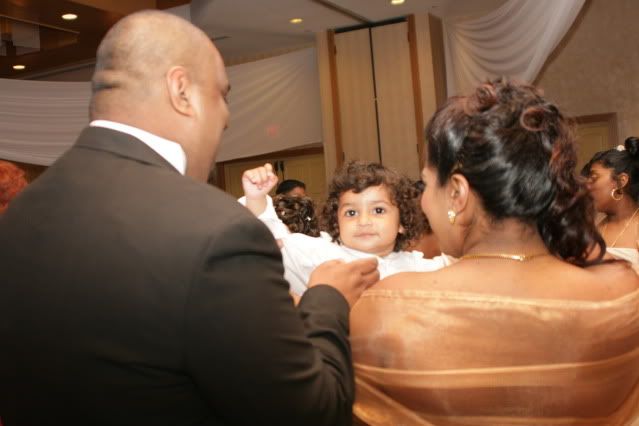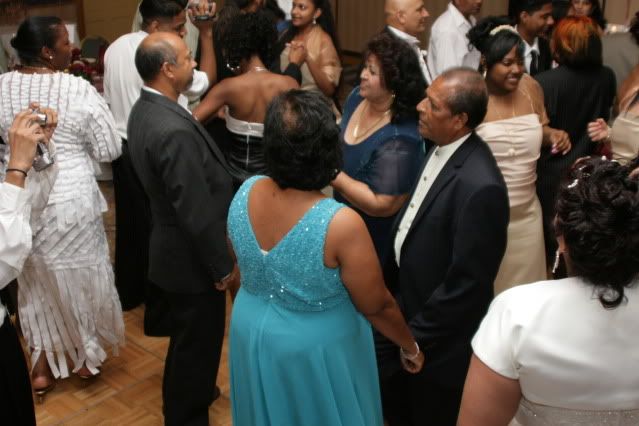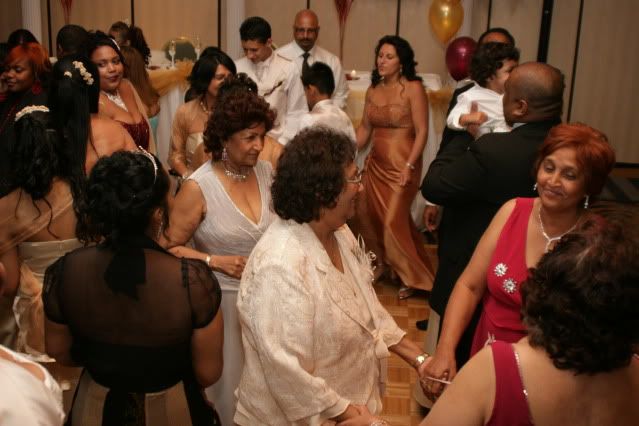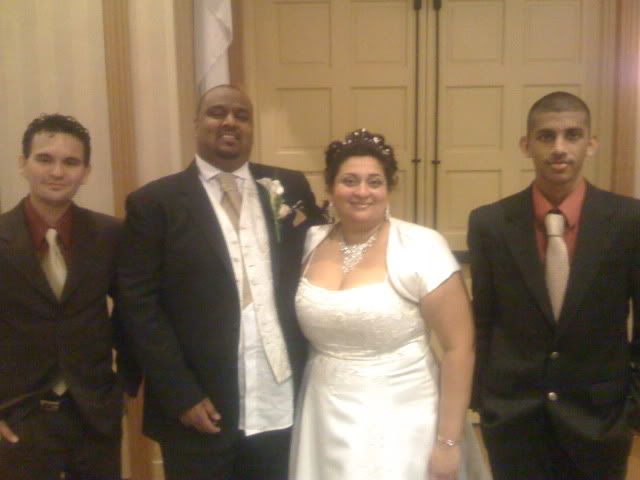 iPhone photo: myself, Chris, Susan, Chevall (notice we matched their wedding colors, lol)
And of course, a YouTube video:
Comments
comments